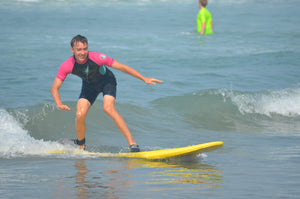 At Oceanside Surf School, we understand that every aspiring surfer is unique, and learning to ride the waves should be a personal journey. That's why we start every lesson by asking a simple yet crucial question: "How much assistance do you want from us, and how much do you want to tackle independently?" We believe in tailoring our approach to your preferences because, ultimately, your surfing experience is about you, your goals, and your comfort level. Whether you crave hands-on guidance or prefer to explore the waves at your own pace, our dedicated instructors are here to make your surfing...
---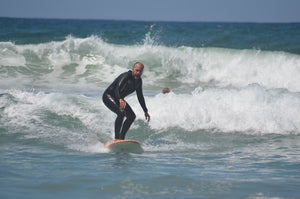 Title: Riding the Waves: Summer vs. Winter Surfing in OceansideIntroduction:Surfing is more than just a sport; it's a way of life. And when it comes to riding the waves, few places are as iconic as Oceanside, California. Nestled along the picturesque coastline, Oceanside offers year-round surfing opportunities, with each season bringing its own unique charm and challenges. In this blog, we'll dive into the exhilarating experience of surfing in Oceanside during the summer and winter months, exploring the contrasts between the two seasons that draw surf enthusiasts from near and far.Summer Surfing in Oceanside:As the sun shines brightly over the...
---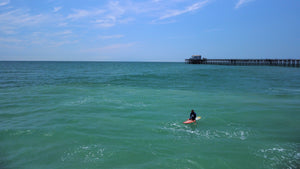 Welcome to the sun-kissed shores of Oceanside, California! A place where the art of surfing comes alive and the ocean beckons all those who seek to conquer its majestic waves. If you're yearning to learn the exhilarating sport of surfing, look no further! Oceanside, with its pristine beaches and our exceptional surf school, Oceanside Surf School, offers an unbeatable combination for anyone eager to ride the waves and embrace the surfing lifestyle. Embrace the Surfing Haven: Picture-perfect beaches stretch as far as the eye can see, bathing in the glorious Californian sunshine. Oceanside provides the perfect canvas for mastering the...
---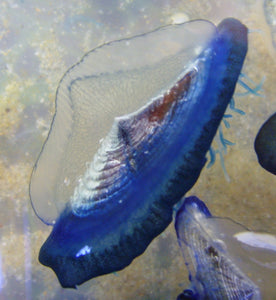 Unveiling the Enigmatic By-the-Wind Sailor (Velella velella)Unveiling itself as a captivating blue and transparent entity adorning shorelines, the intriguing species known as Velella velella has been making its presence felt. Derived from the Latin word "vēlum," meaning sail, its name aptly reflects the striking resemblance of its blueish clear sail, earning it the common moniker "by-the-wind sailor."The By-the-Wind Sailor (Velella velella) is not what it seems at first glance—it is a complex ensemble of multiple individuals rather than a solitary organism. These marine hydrozoans share close kinship with jellyfish, belonging to the same group. Much like their Portuguese man o'...
---
• oceanside surf school • surf lesson • surf lessons • surf school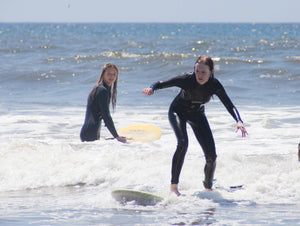 Hey there, exciting news! Oceanside Surf School is back in action for the summer season! We battled through a wild winter of cold and rain, but we made it, and we're pumped to teach the awesome sport of surfing!Oh, by the way, this winter was a blast for me. I actually went back to my old gig as a snowboard instructor up at Mammoth Mountain. Can you believe it? I've been part of the Mammoth crew for almost a decade now, and it felt great to share the love for snowboarding with everyone hitting the slopes. Now, I'm bringing that...